Environment´s information
All the surrounding of the resin pine forest is walked in autumn by the lovers of the mycology. There is Romanesque in Matamala, in a few in Matute and above all, in Almazán which keeps part of its walled enclosure with its two doors and in front of it and on the other size of the Douro, there is a good wooded park. In the main square of Almazán, the Romanesque hermitage of Saint Mike with its Mudejar cupola and the Altamira´s Renaissance palace highlight. In the same term of Quintana is the Romanesque villa of Cuevas de Soria with its tiles, as well as a ethnographic museum; besides, from this village you can go walking up to the hermitage of the Virgin of Inodejo. The city of Soria is ten minutes by car and over there, there are good examples of the Romanesque and the Gothic, different parks and paths next to the Douro, the Museum of Numancia, shops and varied gastronomy, waiting for the traveller. And if the traveller chose following the regional road to the Southwest, he/she will find a rural Romanesque in Osonilla, Osona, Fuentepinilla, Valderrueda and Andaluz.
Quintana Redonda
It has an important pine and oak mass forest. The wild boar, roe deer and deer highlight among its fauna. In its pine forest there are many mushrooms in autumn. For the walkers there is a track of the GR-86 "Iberian Track of Soria". The black pottery is its main craftsmanship and there is a Thematic Center of Ceramic. Public swimming pools opened in summer. The portico gallery of its parish imitates the Romanesque although is from 1924, year when the rebuilding of the church after a fire was finished. Its bullring is curious. Next to the Lovers Fountain and the laundry, there is a park with picnic tables. Slaughter´s Conference in February. The palace of "González de Gregorio" highlights next to the Main Square, with shields, railings and big sequoias in its garden.
Tours
Natural Park Canyon River Lobos. Black Lagoon. Calatañazor.
Activities
Hiking, mountain bike, michologycal routes.
WHERE TO GO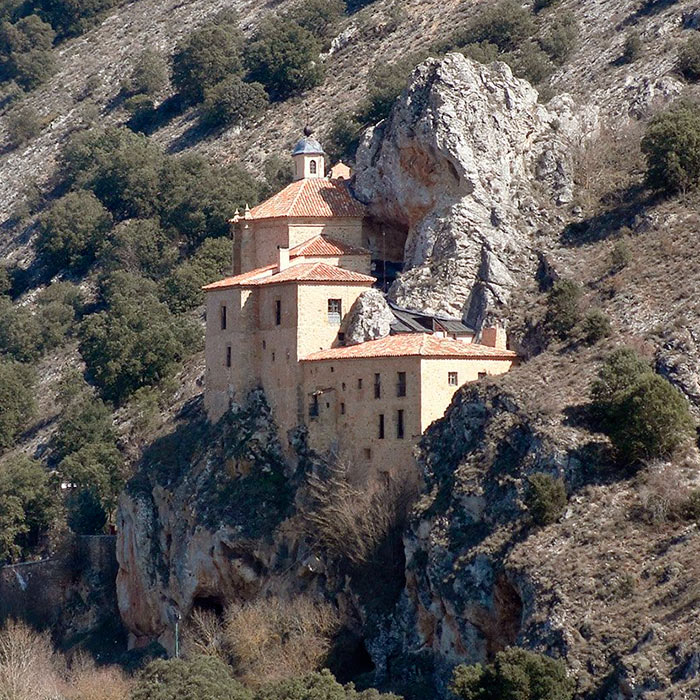 Ermita de San Saturio
Entre San Polo y San Saturio, junto al Duero, transcurre el itinerario machadiano más poético de la ciudad de Soria. La ermita, barroca, fascina por alzarse sobre una cueva y como colgada en la ladera...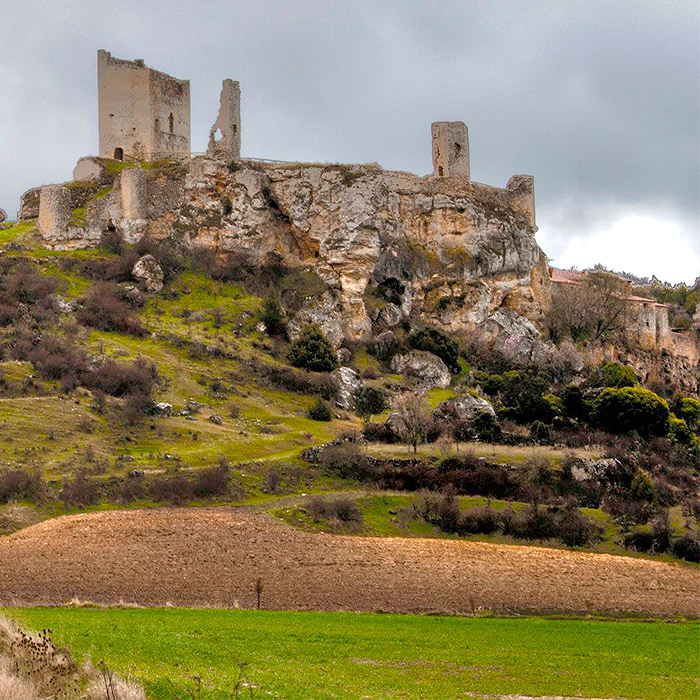 Calatañazor
Conjunto Histórico Artístico. Pueblo con sabor medieval por sus callejas empedradas, casas típicas, torre del castillo y recinto amurallado. Así que ha sido escenario en varias películas, sobresaliend...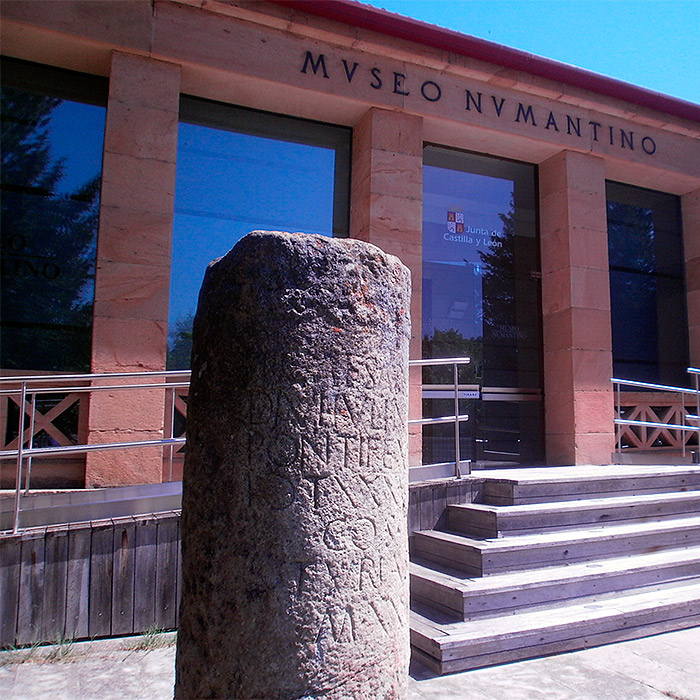 Museo Numantino
Resumen de toda la historia paleontológica y arqueológica de la provincia, sito frente al Parque de la Dehesa y del parking público. Destaca ante todo por los restos celtibéricos, sobre todo por las c...
UPCOMING EVENTS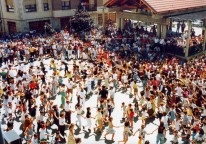 San Lorenzo
En Covaleda, del 9 al 13 de agosto
Son las fiestas mayores que son en honor a San Lorenzo y tienen lugar del día 9 al 13 de agosto. El baile de la Jota de Covaleda es muy concurrido, así como la gran caldereta en el pinar.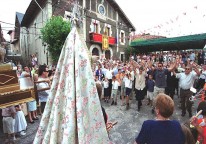 San Roque-Asunción de la Virgen
En Navaleno, del 14 al 18 de agosto
Incluye la fiesta de la Caridad, que tiene lugar en el paraje llamado Fuente del Botón. En estos festejos estivales tiene lugar la Corrida del Toro. Cabe decir que en las tres fiestas en las procesion...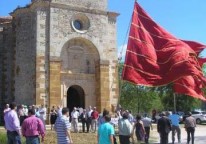 La Virgen y San Roque
En Cabrejas del Pinar, 15 de agosto
Ofrenda de flores a la Virgen, Cross popular, pelota-mano, corte de troncos, Peñas y Orquestas por la noche, hacen de sus Fiestas un buen lugar para divertirse